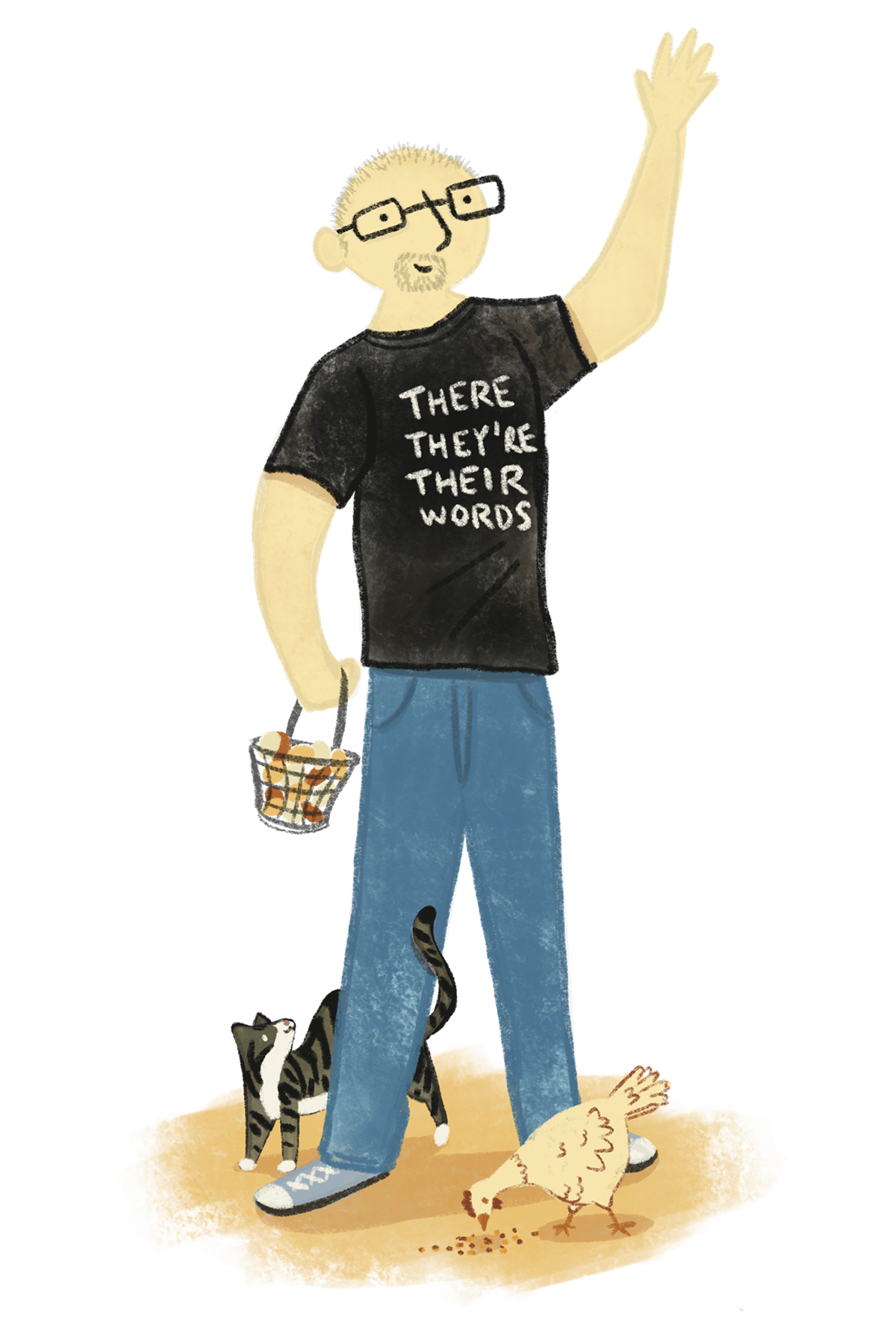 Sad to say, I'm a tick magnet. You heard me right, a tick magnet. Not a chick magnet—never have been, never will be (with the exception of my wife April's attraction to me in a moment of weakness four decades ago).
I live near Dunnville, Ontario, Canada on a hobby farm that contains innumerable ticks, and these little parasites love to hitch a ride on me. Once aboard, they crawl around until they find a spot—if I'm not quick enough—to bury their heads in my skin and suck my blood. Little blighters!
Then again, with April I live a lovely life on these 13.79 acres of Haldimand County clay. We have our dogs Stanley (a Newfoundland St. Bernard mix) and Henry (a sketchy Great Pyrenees); and we have our cats Lucy, Dash, and Bear (RIP Ruby). Outside we have our horses and our free-run egg-laying hens. We try to share the place as best we can with the wild creatures. The sky is filled with acrobatic barn swallows. Raccoons and possums occasionally take up residence in the barn. One morning I startled a coyote asleep in the hay. Imagine my surprise when it popped up its head. I think it was surprised too because it leapt up, flipped around, and made its getaway out the back door.
In addition to all these animals, I have three sons, one daughter, and one son-in-law. April and I have survived raising our children by having enormous time gaps between them, though this survival tactic has meant we've been raising children for our whole married life. What were we thinking? The nest still isn't empty!
When I'm not at home caring for animals and children, I spend my time as an English professor at Redeemer University in Hamilton, Ontario. My ivory tower is located in office 239A of the Academic Building. Occasionally, I venture out of my tower to teach writing and literature courses.
I'm qualified to teach these courses because a long time ago in a land far, far away (Halifax, Nova Scotia), I earned my doctorate from Dalhousie University by writing a dissertation on the Canadian poet Al Purdy. Before that, I got an M.A. and Honours B.A. in English from Western University, before they changed the name from the University of Western Ontario. (Why did they change the name?) For more than thirty years, I've done scholarly research on Canadian literature. As a reader, my first love is authors such as Alice Munro, Guy Vanderhaeghe, Carol Shields, Margaret Atwood, and Alistair MacLeod. With some great co-authors, I've also written about writing and how to do it better—developing writing handbooks for students from middle school to college and university, as well as for workplace professionals.
As a writer, though, my first love now is being creative—writing poetry, which I've published in journals, and writing fiction—including Moonshine Promises—stories about Evan and Mae Mulder, tales largely in the comic mode, with a dash of domestic drama thrown in. I started writing these stories in December 2016. My wife got tired of my saying repeatedly that I wished I could find some time to write fiction, so she told me to write a story for her as a Christmas present. Given my Dutch heritage, I jumped at the chance to save money on gifts and started writing. Every holiday, birthday, and anniversary became an excuse to write another story and exercise frugality at the same time. Eventually, I didn't need excuses to do either.
First Place, Prairie Fire McNally Robinson Booksellers Award for Short Fiction, for "Excavations," 2022.
Winner, Word Award from The Word Guild for Best Short Story (general market), for "Eggsistential Crisis," 2022.
Shortlist, Word Award from The Word Guild for Best Short Story (general market), for "Nether Lands," 2022.
Longlist, Peter Hinchcliffe Short Fiction Award, The New Quarterly, for "Under the Honey Moon," 2020
Award of Merit for poem "Den Creature," Associated Church Press Awards, 1995
Honorable Mention for "The Half-Hearted Semi-Vegetarian Meditates on Bread," Lyrical Iowa Contest, 1993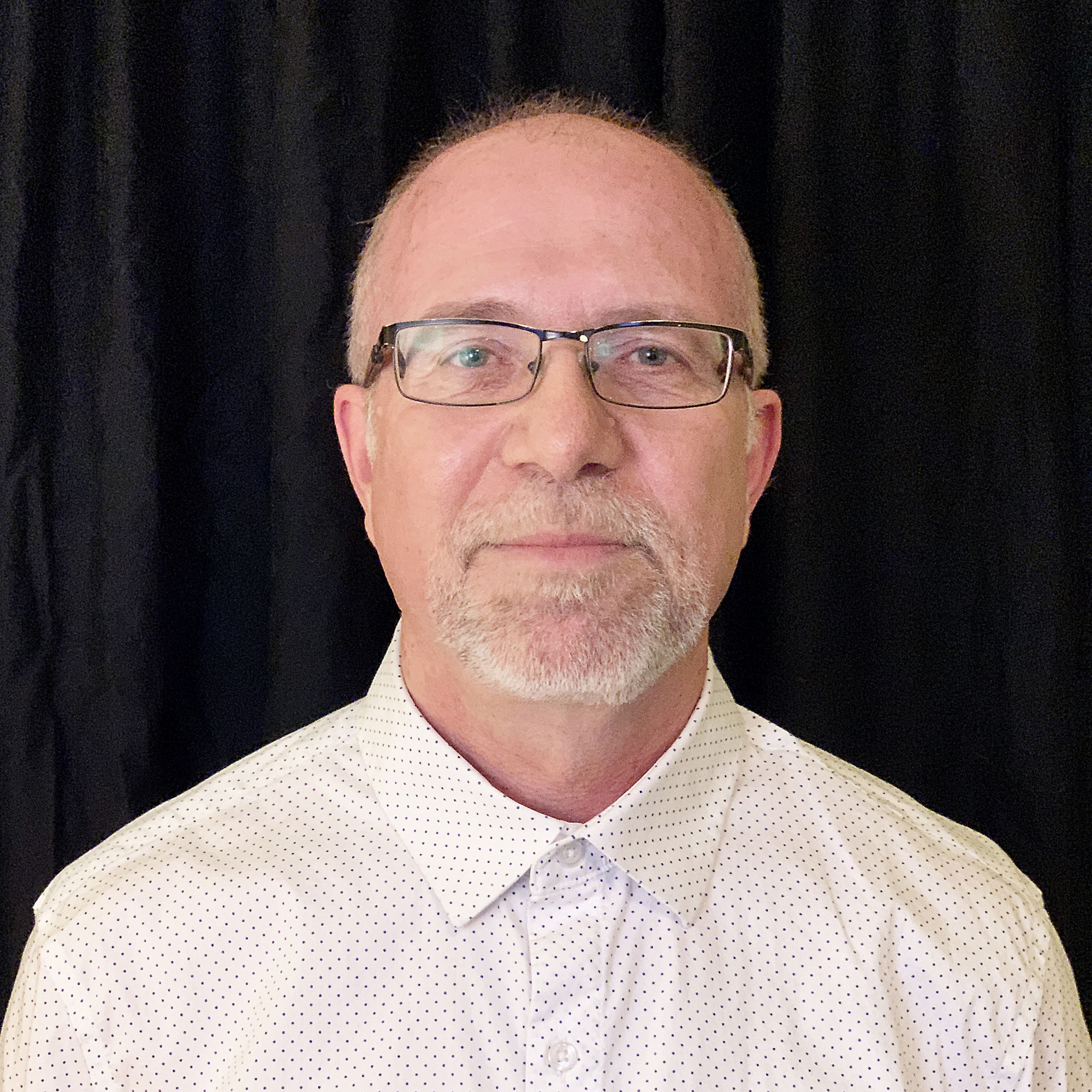 Creative Writing
Poems

"Egg Shells." Dappled Things 15.2 (Pentecost 2020): 39-40.

"Skin," "Circumstantial Pomp." The New Quarterly 148 (Fall 2018): 94-96.

"Like Grass," "Waiting." Pro Rege (December 2003).

"Cave Living," "Family Tree," "Self-Justification." Pro Rege (December 1996).

"January Heat," "On Being Beaten by the Beat," "Out of the Depths," "The Polonius Syndrome," "Working with Wood." Pro Rege (December 1995).

"Den Creature." The Banner (27 February 1995): 11. (Award of Merit for Poetry, Associated Church Press, 1995).

"Fellow Creature Comfort—Night Music," "Have Mercy," "Inside Out," "Nether Regions," "Night Walking," "Paralysis," "The Road," "Wood." Pro Rege (December 1994).

"Debits and Credits," "The Half-Hearted Semi-Vegetarian Meditates on Bread" (first published in Lyrical Iowa), "A Love Poem for a Woman who Knows Me Too Well," "March Fog: Siouxland," "Marigold I," "Nonresident Alien," "Port Huron Entry Point." Pro Rege (December 1993).

"Wind." The Banner (23 August 1993): 24.

"The Half-Hearted Semi-Vegetarian Meditates on Bread." Lyrical Iowa (1993) (Honorable Mention in annual contest).
Other Writing
Professional & Trade Publications

The College Writer: A Guide to Thinking, Writing, and Researching (7th edition 2021; 6th edition 2017; 5th Edition 2014; 4th Edition 2011; 3rd Edition 2009; 2nd Edition 2006; first edition 2004). Lead author; co-authored with Randall VanderMey, Verne Meyer, Dave Kemper, and Pat Sebranek. Burlington, WI: Write Source (development house for Wadsworth Cengage Learning).

Writing Life: A Canadian Student's Guide to Thinking, Writing, and Researching. Lead author; co-authored with Randall VanderMey, Verne Meyer, and Pat Sebranek. Toronto: Nelson Education, 2014.
Scholarly Publications

"Paragon of Animals: An Afterword to 'Bandits.'" Christian Environmentalism and Human Responsibility in the 21st Century: Questions of Stewardship and Accountability. Ed. Katherine Quinsey. Routledge. Forthcoming 2023.

"An Incarnational Imagination? Christianity, Narrativity, and Alice Munro's 'The Love of a Good Woman.'" Christianity and Literature 69.2 (June 2020): 272-293.

"A Right Self-Effacement: The Holy Ghost and Margaret Avison's Poetry." Canadian Poetry: Studies, Documents, Reviews 80 & 81 (Spring/Summer, Fall/Winter 2017): 75-103. Centenary Issue in Honour of Margaret Avison.

"Male-Pattern Bewilderment in Larry's Party." Chapter in The Worlds of Carol Shields. Ed. David Staines. Reappraisals: Canadian Writers. Ottawa: U of Ottawa P, 2014. 113-128.

"Narrative Truth in Canadian Historical Fiction: In Between Veracity and Imagination." Chapter 8 in Truth Matters: Knowledge, Politics, Ethics, Religion. Ed. Lambert Zuidervaart, Allyson Carr, Matthew J. Klassen, and Ronnie Shuker. Montreal: McGill-Queen's UP, 2014. 155-174.
Book Reviews & Articles

Review of Joanne Epp's Cattail Skyline, D.S. Martin's Angelicus, and John Terpstra's Call Me Home. EVENT: Poetry and Prose 51.2 (fall 2022)

"A Field Guide to Field Notes." Review of Dennis Cooley's The Home Place: Essays on Robert Kroetsch's Poetry. Canadian Poetry: Studies, Documents, Reviews 82 (Spring/Summer 2018): 81-86.

Review of Joy Kogawa's Gently to Nagasaki. Faith Today. Nov.-Dec. 2017: 57-58.

Review of Michael Johnson's How to Be Eaten by a Lion, Owain Nicholson's Digsite, and Dean Steadman's Après Satie: For Two and Four Hands. Journal of Canadian Poetry 33 (2017): 91-96.

Review of Jeff Bien's In a Time of No Song and John Pass's Forecast: Early Selected Poems (1970-1990). Journal of Canadian Poetry 32 (2016).

Review of Everyone Is CO2 by David James Brock and Mr. Sapiens by Jesse Patrick Ferguson. Journal of Canadian Poetry 31 (2016): 21-25.

Review of JonArno Lawson's Enjoy It While It Hurts and John Reibetanz's Afloat. Journal of Canadian Poetry 30 (2015): 74-78.

Review of Barry Dempster's Dying a Little, Glen Downie's Local News, and David Groulx's A Difficult Beauty. Journal of Canadian Poetry 28 (2013): 46-52.